In last week's blog post 'Online Activism: Social Media & Politics', we took a bird's eye view of the situation in the region as a whole, and how Social Media tools were assisting in organizing protests and demonstrations in Tunisia, Egypt, Yemen, Jordan and other parts of the middle east. In the past week, shortly after completing the blog post, Egypt erupted into what became a revolutionary uprising that is still ongoing as this new post is being written.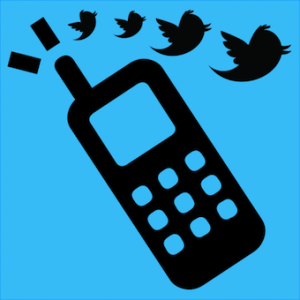 The role of Social Media, despite the government shut down of the internet in Egypt for days, has shown how important it truly is in our modern lives, and how much we rely on the internet for information, assistance and 'spreading the word'. Which leads me to wonder how on earth did our parents survive without the internet?! Especially for those of us in this turbulent part of the world…A blog post for another day.
When the Egyptian government cut off the internet and started to crack down on Media censorship, Twitter came to the rescue with the help of Google and a company called SayNow to launch a service called Speak2Tweet. This was their way of helping Egyptians and others inside Egypt find a way to communicate with the outside world. People in Egypt call a certain number and are able to leave an audio message which is then posted immediately on the SayNow website, as well as on Speak2Tweet's twitter account. Despite most of them being in Arabic, volunteers from all over the world are translating them into English, Spanish, and French.
Other Social Networks such as Facebook and YouTube have also been playing a major part in the Egyptian uprising, with Facebook pages popping up all over the world regarding the uprising in Egypt. Videos of the protests as well as news are being posted and shared by the thousands.
All of this leads to the ultimate question: What role should social networks take when it comes to Politics and various human rights issues such as what just happened in Egypt? Should Facebook and Twitter 'take sides'?
https://www.eastlinemarketing.com/wp-content/uploads/2011/02/speak2tweet-300x300-1.png
300
300
Eastline Digital
http://www.eastlinemarketing.com/wp-content/uploads/2017/07/EastlineLogoBlack-300x68.png
Eastline Digital
2011-02-07 17:00:08
2016-11-21 13:43:20
Social Media to the Rescue: Speak2Tweet