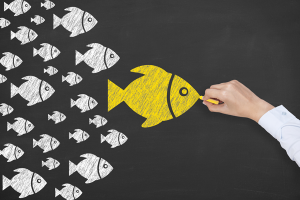 Social media and free publishing platforms have made it easy for anyone to voice their opinion about any subject and build an audience of followers by becoming a blogger. This growing trend gave birth to what we now call "influencers", the go-to opinion leaders that every brand is seeking to collaborate with.
In the following article, we discuss the advantages that influencers have over brands, and how to choose the right influencer for your campaign.
Influencers promote authenticity
People turn to blogs before making a purchase decision, because they can trust bloggers more than they trust the brand itself. After all, unlike a brand, a blogger is an unbiased human being who will give his honest opinion without coming across as too promotional.
Influencers share more content
Social influencers are effective at starting, sharing and spreading online conversations that brands need be part of in order to understand their consumers. Partnering with a social influencer allows a brand to broaden its reach and access larger online communities.
Influencers reach more targeted audiences
Anyone with knowledge in a particular area can develop a blog and become the trusted reference for people who are interested in the same topics. This has led to an availability of different influencers covering most of the industries such as fashion, technology, health and food, who in turn were able to recruit relevant audiences. Resorting to an influencer's outreach means higher chances of reaching the right audience.
 It's great for SEO
In a nutshell, Google likes it when people mention your brand on social media; so expanding your content to be published on the sites of influencers – which in turn will be shared by the audience of said influencers – will translate into a higher search engine ranking.
Although partnering with social influencers sounds like the perfect deal, it is a wasted investment if you are not working with the right ones. So take the necessary time to understand your target audience, the social networks you're looking to reach them on and the structure behind what makes an influencer campaign successful.
https://www.eastlinemarketing.com/wp-content/uploads/2016/11/featured-image.png
400
600
admin
http://www.eastlinemarketing.com/wp-content/uploads/2017/07/EastlineLogoBlack-300x68.png
admin
2016-11-28 17:08:32
2016-12-01 17:26:19
The Rise Of The Social Influencers Or The Digital Form Of Word-Of-Mouth