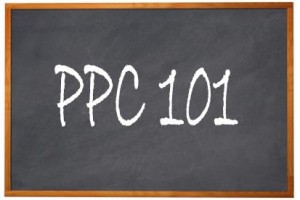 Many factors contribute to the success of paid search marketing campaigns: The choice of keywords, the bid management, the ad text, and the landing pages.
This post tackles five of the most important domains: keyword choice, ad editing, destination URL, organization and analysis of campaigns.
1- Keywords
The success of a PPC campaign starts with keywords. Since your keyword list will probably change and develop with time, it is necessary to start with meaningful words.
Basic keywords: First of all, you must start with basic keywords, which are the words you consider relevant for your website. Of course, you cannot use them all in your PPC campaign. However, they can be a means of finding other expressions. Let us consider that you are an editor in a trade site that sells camcorders. Some relevant keywords can be "camera" or "camcorder".
Expanded keywords: Use your basic keywords in an expanded way in order to use them as key expressions. By using the examples before-mentioned, you can use resolution options or any other option that can serve to expand your keywords. You can use words like "discount" or "waterproof", what will give you "discount digital camera" or "waterproof digital camcorder".
The product brands and model numbers are also very important in paid search campaigns. Do not forget to aim at your brand names in order to obtain for example "Canon digital camcorder" or "Nikon D200 digital camera".
Do not forget your geographic situation in case you have a physical shop. Your geographic localization becomes therefore very important for your visitors. That's why you have to include focused keywords with variations depending on your location "digital cameras Lebanon" or "digital camcorders Qatar". You can also use other neighboring areas, for instance Morocco, Egypt, Dubai, etc…
Do not include long tail expressions which contain multiple keywords and are unlooked-for. In many activities, this type of expressions offers a relatively low cost-per-click and a high qualified visitor. "Canon rebel XTi digital camera" or "digital camcorder rebel XTi Lebanon" can be appropriate for a video camera shop. Even tough these expressions will probably not generate a lot of traffic, the conversion probability will significantly increase if you send your visitors to an appropriate landing page.
Negative keywords: Do not forget to exclude negative keywords. "Free" may be the first negative keyword you must exclude. In the case of a camera shop, you can use brand names as keywords to exclude. If you do not sell Casio or Sony products, use these brand names as negative keywords. This will help you to reduce the unqualified traffic. You can adopt the same strategy for prices. If your products are more expensive than the ones exposed by your competitors, you can use "discount", "good deal", "low prices" as negative keywords to exclude.
Elimination: Before putting your ads online, take a step backward and look at all the keywords you used. Eliminate the very general ones or simply not very relevant. If you sell camcorders, it is necessary to include this term in most of the key expressions. However, the term by itself is not very relevant because it will cost a lot and will be less focused. In terms of results, it has a big chance of not converting. Cancel vague sentences or the ones not offering a good level of relevance.
2- The ad text
Concerning your ad, you do not want it only to be visible, but also very relevant regarding your keywords and your destination page. Start by examining ads of your competitors in terms of ad group keywords and see how advertisers call out to internet users. You can use expressions like "discount" or "low price" in the ad text, but make sure that your products will do the job. If the client sees "discount" when your prices are very high, he may not visit your site again.
Try to make sure that your focused keywords are present in the title or in the ad description. Internet users have to see the immediate relevance of what they are searching for. If the request is "Canon digital camcorders" and this expression is not clearly visible in the ad, you will most probably lose a lot of potential clicks.
Also, make sure to create multiple variants of the ad and make them work one against the other. If you find that an ad has an impact more than the others, make an alternative out of it and put on hold the ones that do not offer a good conversion rate. This will help you improve your conversion rates.
3- Landing pages
This will be your first real chance to sell to an internet user. This page aims at giving security to your selling actions. Make sure they are relevant regarding your ad and your choice of keywords. In the opposite way, make sure your ad and your keywords are relevant regarding this page.
It seems logical to proceed this way. Many use ad groups directing to the same landing page. If you use the term "Canon", therefore, you have to direct the users to a Canon page. If you use the term "Nikon", you also have to direct the users to a Nikon page. Do not use two keywords for two different aims in the same ad pointing to the same page.
4- Organization
The organization of your PPC campaign depends on your needs as advertisers. In most of the cases, you will have one campaign divided into many ad groups. Each ad group will be focused on a set of key expressions and similar ads. You can have ad groups split up by brand (Canon, Nikon, Sony, etc.), by camcorder types (digital, reflex, 35mm) or by combination of both.
Having your campaigns and your ad groups well organized can save time when it comes to increasing the relevancy and optimizing your ad and your combination of keywords.
Dividing your account into several campaigns can also be very useful. Imagine that you do not want to spend more than 16$ a day in your Canon campaigns and 32$ in Nikon's. In this case, you must divide your account into several campaigns by brand, then each brand of the ad group can be divided according to the functions and types of camcorders.
Another example of managing several campaigns is the geographic targeting. For instance, if you have some of your ads that are relative to Lebanon and Qatar and you only want them to appear at the local level, you can create a campaign for each ad and assign it to each region.
There are different possible scenarios that can be applied to the configuration of your account. However, try to pick the one that facilitates your account management, no matter the direction you take. One of the main mistakes you can do as advertisers is dumping all your keywords into an ad group and not proposing more than one ad for all your keywords. This will result in a high cost per click and lower click and conversion rates.
5- Analysis
Do not forget to verify the clicks and conversion rates, not only for each ad, but also for each keyword. If you notice that some keywords are not resulting in any selling operation, you can chose to put them on standby or make some changes in order to improve their conversion. This can mean the implementation of a new ad group and the creation of new ads more focused on individual keywords. This can result in implementing new ad group and creating new ads more centered on individual keywords, or maybe just a simple adaptation of the offer.
Conclusion
If there is one thing you must learn from this article, it would be to "stay relevant". The more you are relevant, the more you succeed in your PPC campaign. Being relevant can not only produce a decrease in the cost per click rates, but it will also increase your conversion chances and offer you a better return on investment (ROI). Make sure that the keywords set, ads, and landing pages are harmonious in order to ensure the best success opportunities.
Eastline Marketing offers successful paid search marketing campaigns for companies that wish to target Arabic Internet users, mainly Lebanon, Qatar, Dubai, KSA, Egypt, Jordan, Morocco, Yemen, and Algeria.
Contact us for more details!
https://www.eastlinemarketing.com/wp-content/uploads/2010/07/ppc-1012-300x200-1.jpg
200
300
Eastline Digital
http://www.eastlinemarketing.com/wp-content/uploads/2017/07/EastlineLogoBlack-300x68.png
Eastline Digital
2010-07-27 12:00:41
2016-11-21 13:53:19
Success of a PPC Campaign in Five Steps