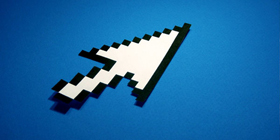 As mentioned in last week's post, 2011 is predicted to be the year of Digital in the MENA region and arguably the rest of the world. At a time when anything and everything digital is booming, so are Digital Agencies (or New Media Agencies): Any business that delivers internet based creative and technological development services such as web design, online marketing, SEO, Social Media advertising, banner advertising, and the like.
In recent times however, some have argued against that, saying that the digital agencies will ultimately fail for various reasons. One of those being that Digital agencies neglect the communication part of the deal, rather focusing on the evolving technology part, neglecting basic human needs, emotions and behaviors. Another reason is they believe Digital agencies should be behaving more like publishers in the sense of having more consumer generated content. In doing so, and allowing 'consumers' to write blog posts for example, reflects authenticity, and said blogger would in turn 'spread the word' more effectively (and genuinely) than an in house or freelance copywriter.
On the other hand, the rise in the use of social media in advertising and PR-ing of brands and services allows many new tools with which to reach new audiences with new, effective methods. There are fine lines between the all equal forms of advertising ; Online, print, Social, TV, Mobile, Print … The Digital Agency's job is to make sure it selects the best tools to promote and advertise. When selected properly, the results can be astonishing.
Still a 'niche market' in the MENA region, Social Media advertising, is gaining more recognition as more and more people are beginning to learn how to use Facebook, Twitter, LinkedIn, and other far- reaching social networks for means other than connecting with friends.
A small example to show the importance of social networks for brands: A friend who works in a Digital Agency went to buy a card from Hallmark the other day, and at the bottom of the card he chose he noticed a small sentence that made him smile- "Friend us on Facebook".
https://www.eastlinemarketing.com/wp-content/uploads/2011/03/digital_agencies-1.jpg
140
280
Eastline Digital
http://www.eastlinemarketing.com/wp-content/uploads/2017/07/EastlineLogoBlack-300x68.png
Eastline Digital
2011-03-15 12:06:40
2016-11-21 10:54:22
The Digital Agency:Mortal or Immortal?