In today's world of technology, it is exceedingly common for every eCommerce business to gain a slice of its revenues from an Amazon.com sales network. Many clients approach Eastline's Amazon Consultancy Service asking to sell their products on Amazon. Understanding how Amazon operates and the numerous features it delivers to help businesses reach clients online is imperative for buyers new to eCommerce. If you are one of those currently considering selling on Amazon, read the following to gain a rudimentary comprehension of their very impressive, wide-ranging eCommerce platform.
Indisputably, Amazon is a massive, thriving marketplace. Navigating and getting started with your eCommerce business can be more than daunting. The key is learning how to optimize your sales by grasping the right channels, and few businesses can overlook the influence and pervasiveness of Amazon! Impressive, wouldn't you say? Amazon alone was responsible for 60% of all online transactions in 2017. Beyond doubt, it produces a fabulous opportunity for an array of merchants. For those starting off, Amazon can be very complex in a competitive market. Knowing how to navigate all the options offered by Amazon is crucial at the onset for any new seller.
Where To Begin
With a vast global market online, it has been said that Amazon sold over 300 items in a flash of one second! There are merchants who make millions of dollars while others are intent on making some extra cash. Regardless, Amazon has to arrange and organize them to maximize its own revenues accordingly. New sellers will face obstacles as they navigate a wide spectrum of options to select how they sell, which can lead to sloppy errors. Amazon has recently modified its options, which will change the variables in many ways. Taking the time to thoroughly understand these features before you begin selling is ultimately the best path to take for greater results.
Seller Central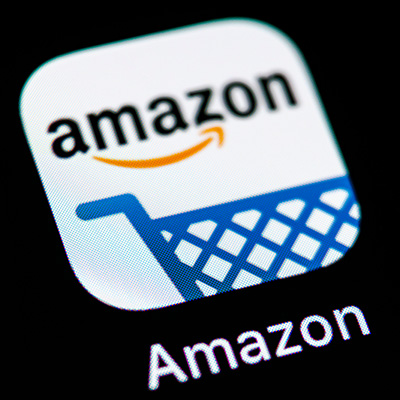 Seller Central is a market open to everyone, and one doesn't have to own the brand name of the product that they are selling. It is valid for merchants who only sell a few items on a weekly basis, yet it also includes those selling huge quantities per month. In essence, Amazon becomes a sort of advertising channel although you are still selling your items straight to the buyer. Merchants are responsible for setting their own prices and benefit from higher margins on each item sold rather than being a wholesaler. The advantage is that merchants get paid rapidly (within 2 weeks of the sale).
Seller Central remains to be a relatively competitive market. Retailing third-party items (brands out of your control) implies obstacles and will demand cautious attentiveness to merchandise pricing and margins to guarantee profitable gains. Established sellers will surely be in the mix and may have established the niche market that you are aiming for and earned the Buy Box already.
The Buy Box is the preliminary point where clients choose the merchant for their purchase. When a client is shopping on Amazon, the system will examine each item by searching for products that match the client's criteria. It automatically displays all items in the order that best correlates to the search criteria and prioritizes merchants based on who is most capable of finalizing a sale. Both the Buy Box and the formula for the search are complex and exclusive to Amazon; yet the merchant's number of sales, rating and return rate all influence the results. Moreover, Seller Central members are not only competing with one another, but alongside Amazon if the product is qualified for the Buy Box. In brief, Amazon's algorithm for the Buy Box alters, and is constructed around the individual sellers; top sellers getting top positioning. It requires patience, hard work, and money spent on marketing to achieve this sought-after position.
Fulfillment by Amazon
There are two options when it comes to a completion of a purchase on Seller Central. Merchants can select direct fulfillment, where Amazon completes the sale and authorizes the fulfillment data to the seller. The other option is Fulfillment by Amazon (FBA), allowing Amazon to handle the items and overall shipping costs. There are more than 50 Amazon warehouses in the US alone, and one warehouse can cover a space as large as 23 acres of land. FBA is arguably the finest and most advantageous method for merchants to leverage their power. In addition, Amazon is responsible for taking care of any customer service matters or returns, which clearly saves time for any busy third-party merchant.

FBA is essential to reaching the top 90 million Amazon Prime Members. To win the Buy Box status, the seller must assure a two-day period for shipment, which is realistically only probable through FBA. You should be aware that Amazon charges you for storing and shipping the product. If your products remain in their warehouse too long without being purchased, you may be charged a fee. All fees are determined by the physical size of the products and the rate of your sales.
Vendor Central
Vendor Central is a program that is by invitation-only in order to establish Amazon as their wholesale partner. These invitations are distributed to large brands that sell enormous quantities of product and, in most cases, from their own factories. Profit margins are lower and the final payments take more time than Seller Central. However, sellers are given the opportunity to increase their bulk sales.
The process unfolds in the following manner:
• Seller exchanges flat rate for items with an Amazon account manager
• The account manager then places the order
• Seller ships products to Amazon warehouses
• Amazon is then responsible for fulfillment, shipping, returns, and customer service
Hence, Amazon now owns the seller's products at this stage, which implies that they will benefit from ideal positioning for their Buy Box. Understandably, Amazon prioritizes their products in any customer search. On the other end, customers likewise prefer to buy from a reliable source like Amazon over a third-party seller. Lastly, Vendor Central customers obtain access to marketing services that help them market their products.
Vendor Express
Vendor Express is essentially Vendor Central, but on a smaller scale. No invitation is needed, however, you must hold the IP (Brand) for the items you trade.
This program has been discontinued as of May 2018 and will be completely shut down as of January 2019.
Next Steps
Contact us for a free assessment of your business and opportunities to grow your business on Amazon.
https://www.eastlinemarketing.com/wp-content/uploads/2018/11/amazon3.jpg
400
400
admin
http://www.eastlinemarketing.com/wp-content/uploads/2017/07/EastlineLogoBlack-300x68.png
admin
2018-11-20 12:10:34
2020-03-30 19:21:55
A Quick Guide To Understanding Amazon