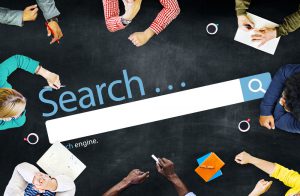 Despite the fact that search engines such as Google, Bing and Yahoo! don't consider social media signals as a direct factor for website rankings, experience proves that social media is a powerful tool for leveraging your SEO if used with common sense and best practices.
So how can you improve your SEO ranking through your social media presence?
Create quality content that can go viral
Having a high-quality post linking to your website on Facebook or Twitter that generates engagement and social sharing by influencers and content creators, can contribute to increased visibility on search engines as this will speed up your content's indexation. Apart from that, social sharing leads to longer content life, something that search engines simply love.
Keywords, keywords, keywords
Make your content keyword-centric and ensure a dual content strategy between your social media posts and your website's pages; but don't overdo it. It's crucial that your content remains as human as possible, making it sound natural and organic.
Social media profiles rank high in search
Your social profiles definitely influence the content of your search results and they are often amongst the top results in search listings for brand names. Therefore, make sure you own the names on the top channels, but most importantly, let them be active.
Make some room for Google+
Google+ is a social media platform too – often forgotten by marketers. It goes without saying that search engine rankings, or Google rankings to be exact, are directly affect by your Google+ activity, so make sure you populate your Google+ profile with proper content.
Curate on user-generated content
Encourage your fans and followers to share their opinion by commenting and submitting reviews and testimonials. Not only will this help you better understand their needs, it can also give you a better insight on the type of words they use in order to tweak your content's keywords. Not to forget, the more your brand is mentioned, the higher your chances are in increasing your visibility on search engines.
To sum it up, while social media does not have a direct impact on SEO, it is something that should not be neglected. Just think about the positive effects that increased traffic from social can potentially have on your search rankings. Social media and SEO are more powerful when used together, so why miss the chance to leverage your efforts?
https://www.eastlinemarketing.com/wp-content/uploads/2017/03/SEO.jpg
654
1000
admin
http://www.eastlinemarketing.com/wp-content/uploads/2017/07/EastlineLogoBlack-300x68.png
admin
2017-03-27 11:39:08
2017-03-27 11:40:38
Can Social Media Affect Your SEO Ranking?