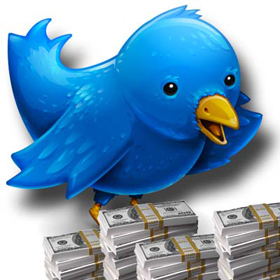 In the MENA region, we always seem slower in catching up with the rest of the world when it comes to many things, but specifically in technology and its many sub branches. In Lebanon, we have yet to have fast internet, but that's a whole other story. Those of us working in the field of Internet Marketing have come to see just how important Twitter is as a means of promoting ideas and organizations.
Just taking into account the sheer number of people using this social media platform on a daily basis (Twitter now has 106 million users sending out 55 million tweets every day) you'll soon see why it's something that no internet marketer should ignore for very long.
Anyone using Twitter as a personal account squeaks with glee every time they get a follower on twitter. The most obvious advantage to having a huge list of followers is more followers means more potential customers or clients for your website or business, which in turn means more sales. Making and keeping your tweets relevant and articulate, keeping in mind your clients wants and needs.
Another benefit of having a large number of followers is that it is seen by many as a good indicator of social proof. Social proof is important in that if someone goes to a website and sees that the site has zero comments, 142 followers etc…, they are going to assume it's pretty much a dead site. On the other hand, if they see there are thousands of followers, hundreds, or thousands of readers and so on, they will be more inclined to invest the time to check out the site and give it the attention you need.
More companies and individuals in the MENA region need to step it up and start having more of an active presence on Twitter. Get active, stay active, and nab those clients waiting to be nabbed!
How better than to have proven effective and constant marketing and advertising, 24 hrs a day, and well, for free!
https://www.eastlinemarketing.com/wp-content/uploads/2011/06/marketing-twitter-1.jpg
280
280
Eastline Digital
http://www.eastlinemarketing.com/wp-content/uploads/2017/07/EastlineLogoBlack-300x68.png
Eastline Digital
2011-06-20 17:35:22
2016-11-21 10:50:43
Marketing with Twitter