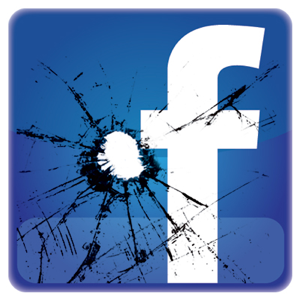 Rumor has it hacker-activist group Anonymous will attempt to shut down Facebook on November 5, 2011, accusing the social network of invading users' privacy – frightening!
For couple of years now Facebook has raided our lives, altered our social communication manners and revolutionized our marketing strategies.
But what happens if the Anonymous group succeeds in shutting down Facebook? My-Oh-My! It's indeed the end of the world.
Imagine socially you will no longer be able to spy on your ex-boyfriend/girlfriend–Indeed catastrophic. Imagine parents will no longer know where their teenage children have checked-in — Tragic. Most importantly you will no longer know who's dating who and who broke up with whom! SHOCKER!
Clearly we underestimated the power of this spying network…
Unfortunately the world of online marketing will get shut in the face. Brands will no longer be competing socially for the best viral effect and televisions advertisement will reign again.
No more pages to like, brands will no longer be able to communicate with their fans and groups will no longer spam their members! (Wait that's not bad now is it?)
Oh my god. Have you also forgotten about the events and the invites! How will you be updated on the latest event and its whereabouts?! Does this also mean you will no longer be able to embarrass your friends and tag them with annoying pictures of them acting stupidly? Sad, so sad.
It's indeed the end of the world.
https://www.eastlinemarketing.com/wp-content/uploads/2011/08/facebook_apocalypse-1.png
300
300
Eastline Digital
http://www.eastlinemarketing.com/wp-content/uploads/2017/07/EastlineLogoBlack-300x68.png
Eastline Digital
2011-08-28 11:34:37
2016-11-21 10:48:52
World Apocalypse without Facebook