Challenge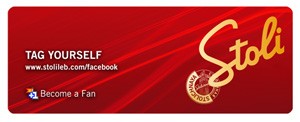 Fast Moving Consumer Goods are known to have difficulty sampling and directly communicating with their consumers.
For this matter, Eastline Marketing has been requested to introduce and raise awareness of the new Stolichnaya brand identity in Lebanon, in order to help establish an efficient communication channel between Stolichnaya and its customers.
Solution
Eastline Marketing started by creating a social presence for Stolichnaya on selected social spaces using the new brand look and developing  a customized tab  in their Facebook Page.
Then in order generate a substantial Online Community and leverage fan engagement, Eastline Marketing focused on an On-trade activity, bridging Offline to Online media, by distributing a Tag Yourself card in pubs and restaurants across town along with a professional photographer!
Moreover, the secure fan retention, a Sweepstakes was developed.
Results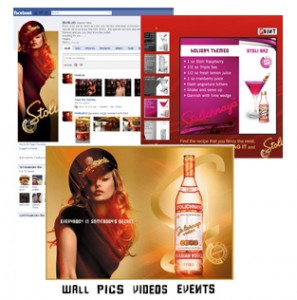 This initiative enables Stolichnaya to put a face to its clients and be in direct contact with them, thus understanding their lifestyle, habits and behavior.
Stolichnaya benefited from a excellent results:
Creation of a considerable pool of Facebook page fans
Increased brand exposure and affinity