Challenge
Almaza, the beer market share leader in Lebanon, was aiming to leverage the World Cup event emphasizing on the creation of a local beer culture and associate beer drinking with the notion mateship.
Solution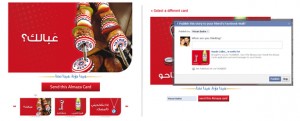 Eastline Marketing worked in phases, initially re-triggering Almaza's social presence on Facebook, one of the most popular Social platforms in Lebanon, with a user base of 900,000 and counting, on a total Internet population of 1.2 million (Spring 2010).
To build hype, regroup beer drinkers together and increase fan engagement until the World Cup 2010, Eastline Marketing developed a Greeting Card Facebook Application (TA3ABEER), using customized Almaza messages hosted on the Facebook page.
Then, in order to generate a substantial level of fan engagement, Eastline Marketing launched the Almaza Social Game (IHTIYAT), to leverage the World Cup event.
Results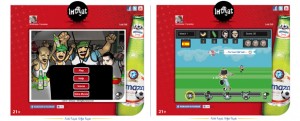 Almaza beneficiated from a highly successful campaign, with a great level of engagement:
Over 32,000 full database registrations to the Ihtiyat game
Increased brand exposure and affinity
Generated great visibility and unprecedented viral buzz
Increased Almaza's page "likes" (fans) by 300%