Challenge
Love Letters to the Future, a Xenophile Media initiative supported by Greenpeace, was born during the outpouring of efforts to get the world to pay heed to global warming talks in Copenhagen last December. People from all over the world were requested to upload a picture or a video or a text message addressed to their grand grandchildren. The best 100 letters as voted on by the public would be sealed in a time capsule, to be reopened in the year 2109. But to those who knew how to look, there was something more hidden behind that pretty face. After submissions started rushing in, the website turned into an Alternate Reality Game (ARG), and further engaged users in unlocking videos coming from the future, finding clues and solving riddles.
Eastline Marketing was approached by Xenophile Media in Canada, and collaborated with HiRes! in the UK to plan, market and spread this green initiative online, in a matter of a month and with a limited budget for a global reach.
Goals:
Raise consciousness about the environment and the global warming
Convert as many non green supporters to help spread the message
Recruit as many people from all over the world to post a letter
Recruit as many people from all over the world to vote for the best submitted letters
Promote the ARG and get the maximum number of users to participate in unlocking video
Solution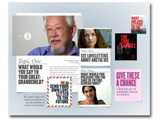 Eastline Marketing opted for engaging and involving people other than to inform them only, in order to feed the viral spread and trigger consciousness.
Eastline Marketing also maximized the online expenditure by bringing about a ripple effect: Targeting real "Green Ambassadors" or influential hubs and supporting them in spreading the initiative to their environment, thus creating incremental engagement with the project. From David Suzuki to a gaggle of celebs, green bloggers, environment correspondents and green organizations, those social ambassadors went around different newly created social spaces, requesting supporters to upload their Love Letter, while using the tools that Eastline Marketing equipped them with, to spread the word.
Results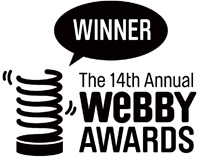 Love Letters to the Future received two Webby Awards 2010: a People's Voice Award as well as a Webby Award. It was also amongst the finalists at the South by South West 2010 Interactive Awards. Love Letters has also been shortlisted for the 2010 Cannes Lions Cyber Awards!
The results of the one month campaign:
Built a fan base of 4,845 Facebook fans
Generated support from 21 countries
Website visits: 62,544
20% of website visits were generated from social networks, the remaining from the ambassadors strategy
28% of total YouTube video views were generated from viral spread
Letters submitted: 2,315
Top ranking love letters were voted on around 1000 times each
All videos were unlocked and the ARG was reported in several game sites and forums