Objectives
Create awareness about Bershka in the MENA region.
Immerse Bershka MENA online.
Reach the target audience in 7 countries.
Promote the products.
Tactics
Create Advanced and Optimized Facebook page.
Launch ongoing Facebook campaign.
Create engaging content and moderate the page.
Create an addictive game hosted on Facebook:
"The Fashion Reflex".
Integrate viral features to the game.
Launch burst campaigns on Facebook, Google, Yahoo and MSN.
Influence fans based on their interests gathered through intelligence.
Results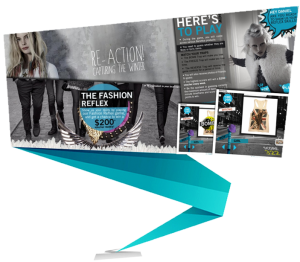 Period of time: September 2011 – present.
Recruited 102,000 fans on Bershka MENA Facebook page.
Increased engagement on the page.
4,309 players (2,731 in English and 1,308 in Arabic).
88,710 game plays.